Purplefarm Genetics COO, Jonah Clifford heard about Ekidna's Testing Kit and welcomed the idea of a time- and money-saving solution for multiple stages of the company's process and workflows.
The Problem: You don't know what you don't know.
Before discovering Ekidna, like many cannabis growers, Jonah's team was sending representative samples of their product to various testing labs. This process began with collecting the samples, packaging them, shipping them out, and then waiting up to two weeks to receive potency results. As Jonah mentioned, "until Ekidna, we did not have a cost-effective way to conduct potency testing."
The Solution: A world with Ekidna.
When Jonah received his bright-coloured box containing Ekidna's minimalistic products and lab-on-a-chip technology, he still needed to make sure the test met their quality standards. In an instant, quite literally, his team tested a cannabis flower sample, received the results, and compared them to a lab-tested sample — all in five minutes. He was pleased with Ekidna's speed and accurate results.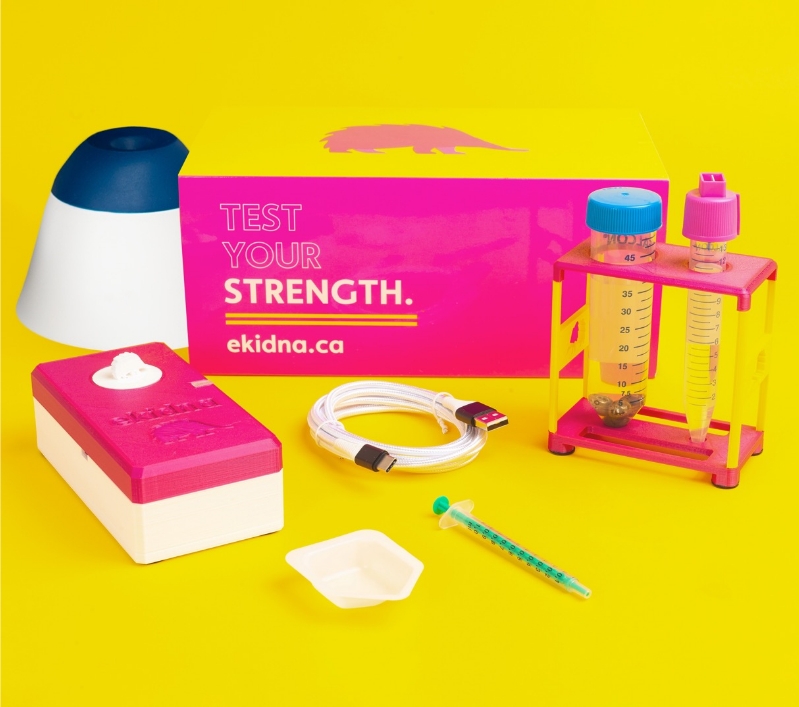 "Ekidna helps you make decisions and be nimble. If you're conducting research, collecting data, (pheno hunting) or crop steering, Ekidna can be a great tool in your arsenal."

Jonah Clifford, COO, Purplefarm Genetics
The Results: Maximizing profit.
With the speed in which growing, testing, analyzing, and producing cannabis occurs, Purplefarm was able to save time in multiple ways and reduce overall cost.
The magic number is five, for Purplefarm Genetics five minutes changes everything. Ekidna became their cost-effective solution, consistently meeting quality standards.
As Jonah puts it, "Ekidna allows us to shave off time from pheno hunting and bring products to market in a commercially viable way, while knowing which mom stock to retain."
Click here for more information about the Ekidna Testing Solution.