Delivering Better Insight
and Control
Even the best-run labs can't deliver perfect accuracy or precision in testing results. Ekidna's patented technology delivers error rates of +/- 1% by weight, as accurate as a lab — and well within acceptable tolerances.
While error rates and error propagation are not a simple topic, we'll provide an overview of the factors affecting accuracy and explain how we can control them.
For Hemp Growers:
Lower Limit of Detection
A limit of detection is the lowest amount that a test can identify is present, but not necessarily accurately quantify. The current lower limit of detection for our test kits is about a 1.5% (weight percent) THC flower sample.
The technology behind our sensors is capable of much lower limits, however, and we are currently tuning a new version of our test kits for hemp-specific analysis.
Please contact us to get more information.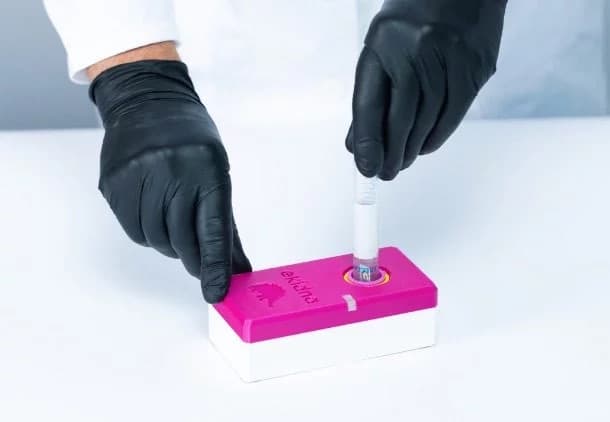 So far, Ekidna has been focused on extracts, oils, and dry flower. These are the most common materials being tested. Our error percentages for each of these may vary, including varying slightly if we're talking about CBD vs THC, but they all are within the range of standard HPLC testing.
We have not yet validated our error rates on the more complex samples like lotions or edibles, but we have no doubt that we can tune our test for these in time. The same is true for detecting other cannabinoids aside from THC and CBD (we already have preliminary results for CBG and CBN).
Accuracy in Testing —
Without the Need for a Lab
Ekidna is fast, accurate and decentralized. Learn more about how Ekidna can bring
efficiencies to your operation.
Footnotes
Liz Wagner, Michael Bott, Mark Villarreal, M. H. Industry Insiders Warn of Fraud at Marijuana Testing Labs – NBC Bay Area. NBC Bay Area Investigative Unit (2017).
Bonn-Miller, M. O. et al. Labeling accuracy of cannabidiol extracts sold online. JAMA – J. Am. Med. Assoc. 318, 1708–1709 (2017).