Lab-on-a-Chip Technology
for Cannabis Growers
Lab-on-a-chip technology has been used reliably for over four decades to help diabetics monitor their blood glucose levels.
Now Ekidna brings lab-on-a-chip to cannabis growers and manufacturers to enable fast, accurate, and decentralized potency testing of cannabis samples for: THC, THCa, CBD, and CBDa.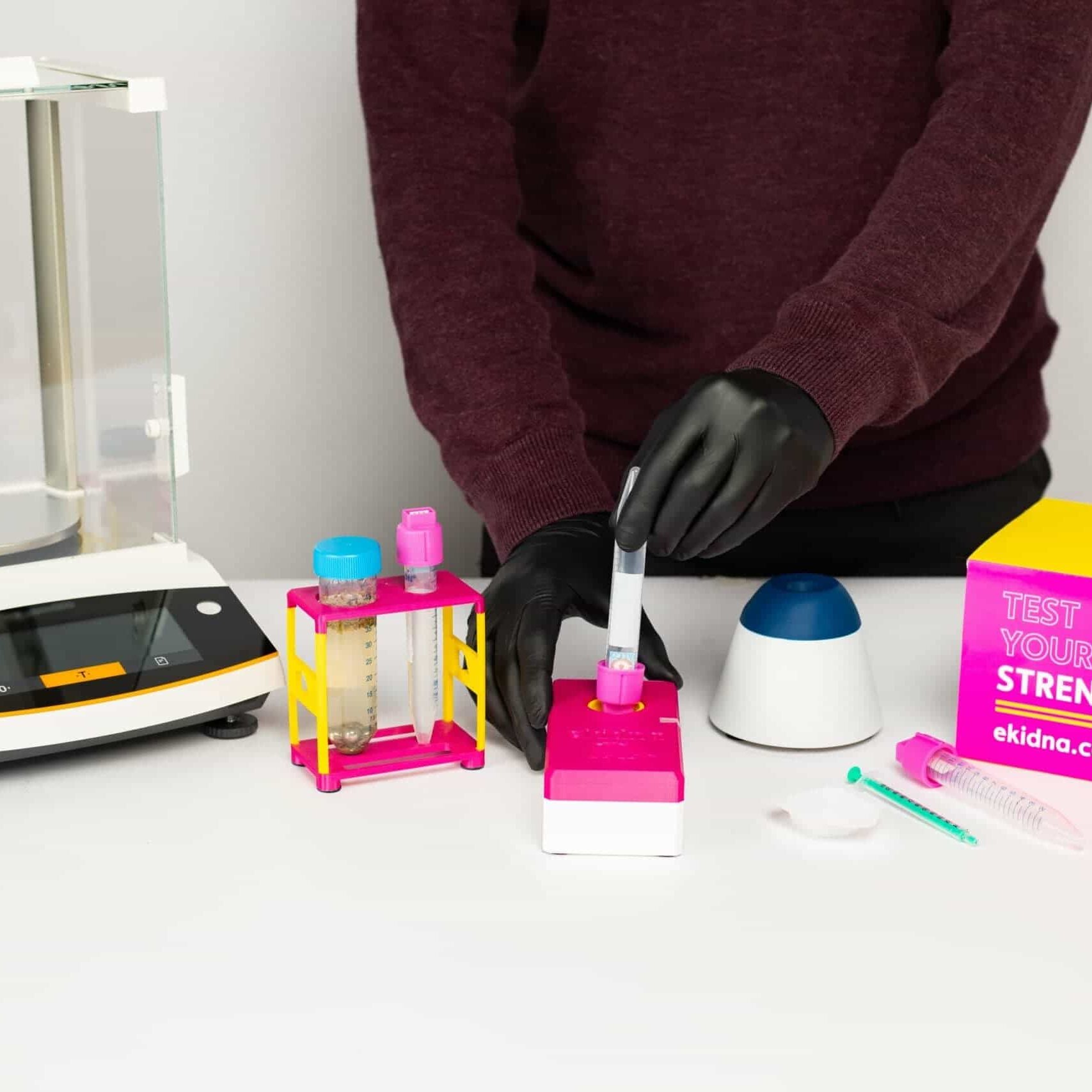 What Exactly is Ekidna?
The Ekidna test consists of a 2" x 2" x 5" electronic USB reader, single-use test kits, and software compatible with Windows OS.
The test kits contain Ekidna's lab-on-a-chip, which uses patented electronic sensor technology to provide accurate total CBD or THC potency test results.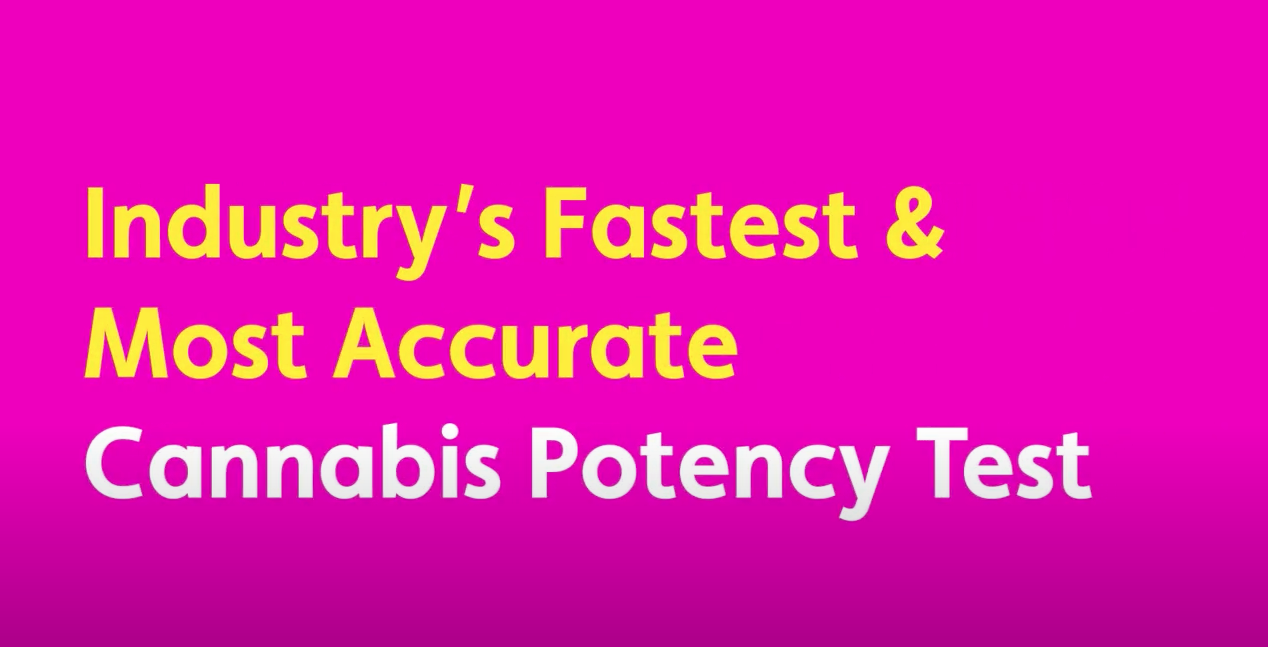 It's extremely easy to get accurate results every time. Here are the steps for testing a dry flower sample: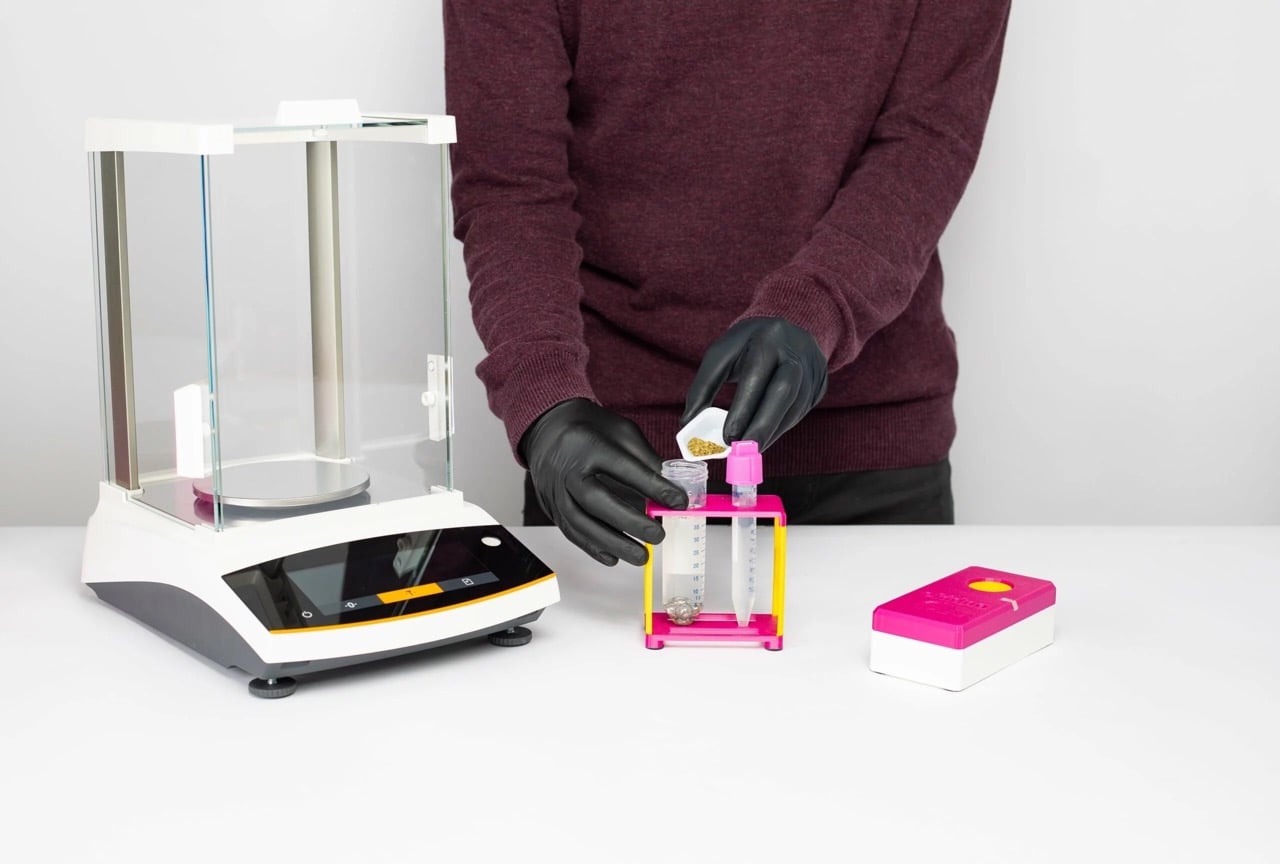 Weigh, fill, and shake the sample — then wait 1 minute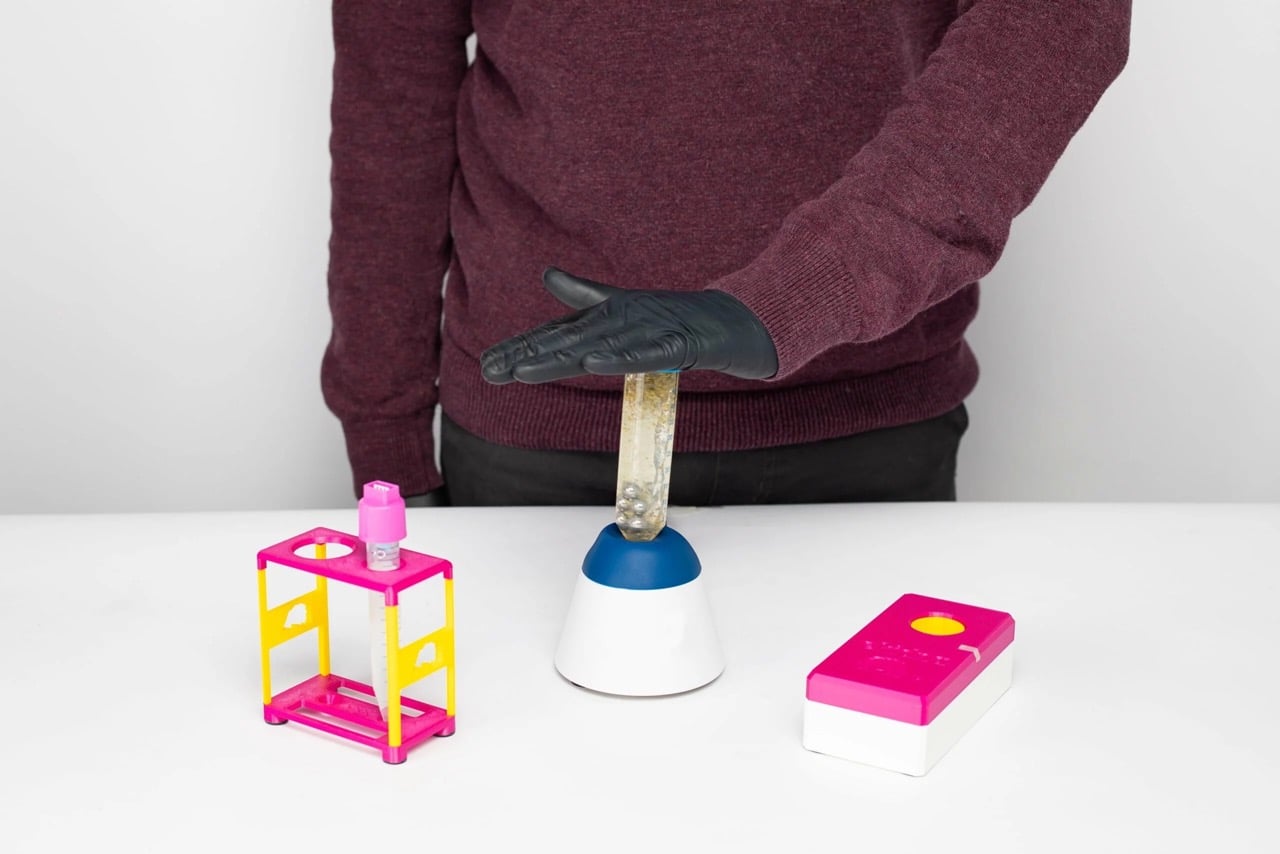 Vortex the sample for 10 seconds, wait 4 minutes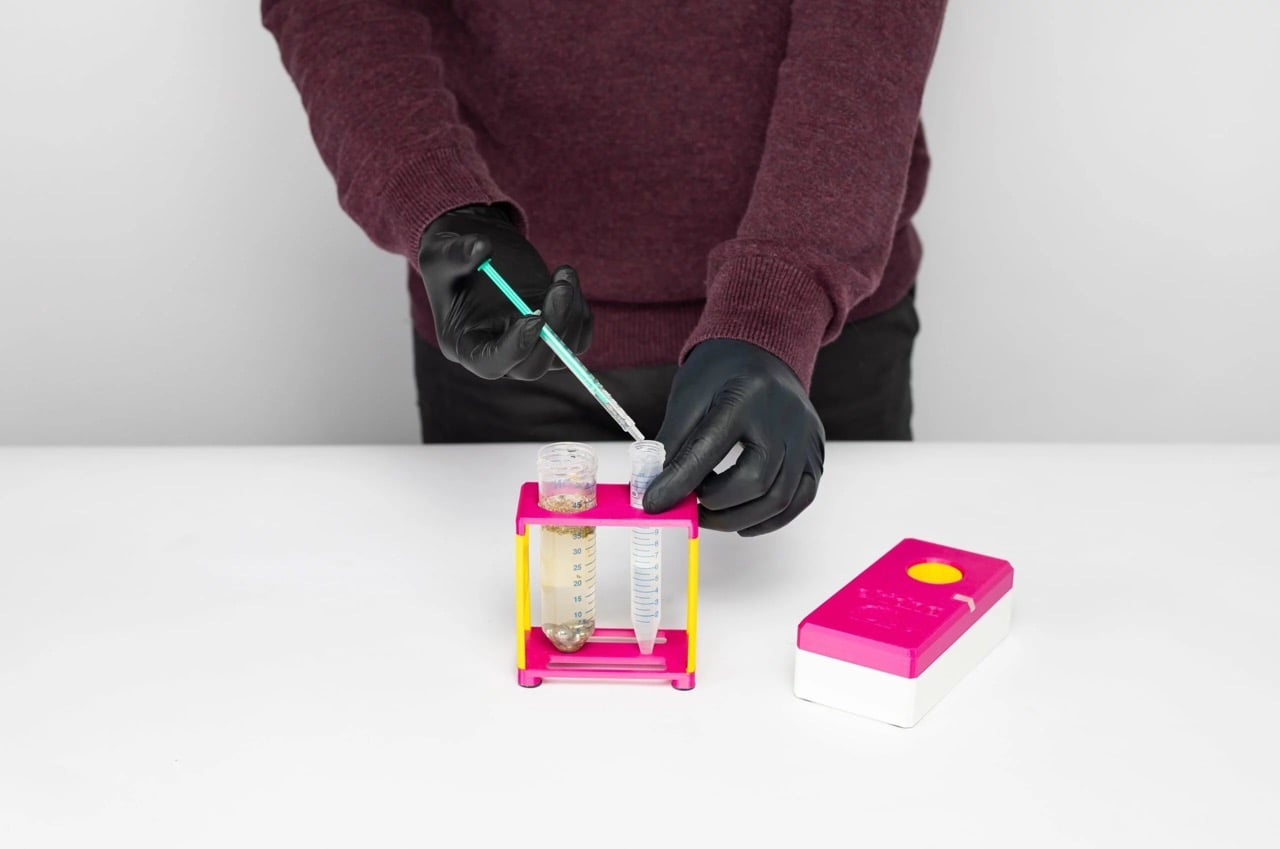 Extract the liquid and transfer to test tube — use the pink cap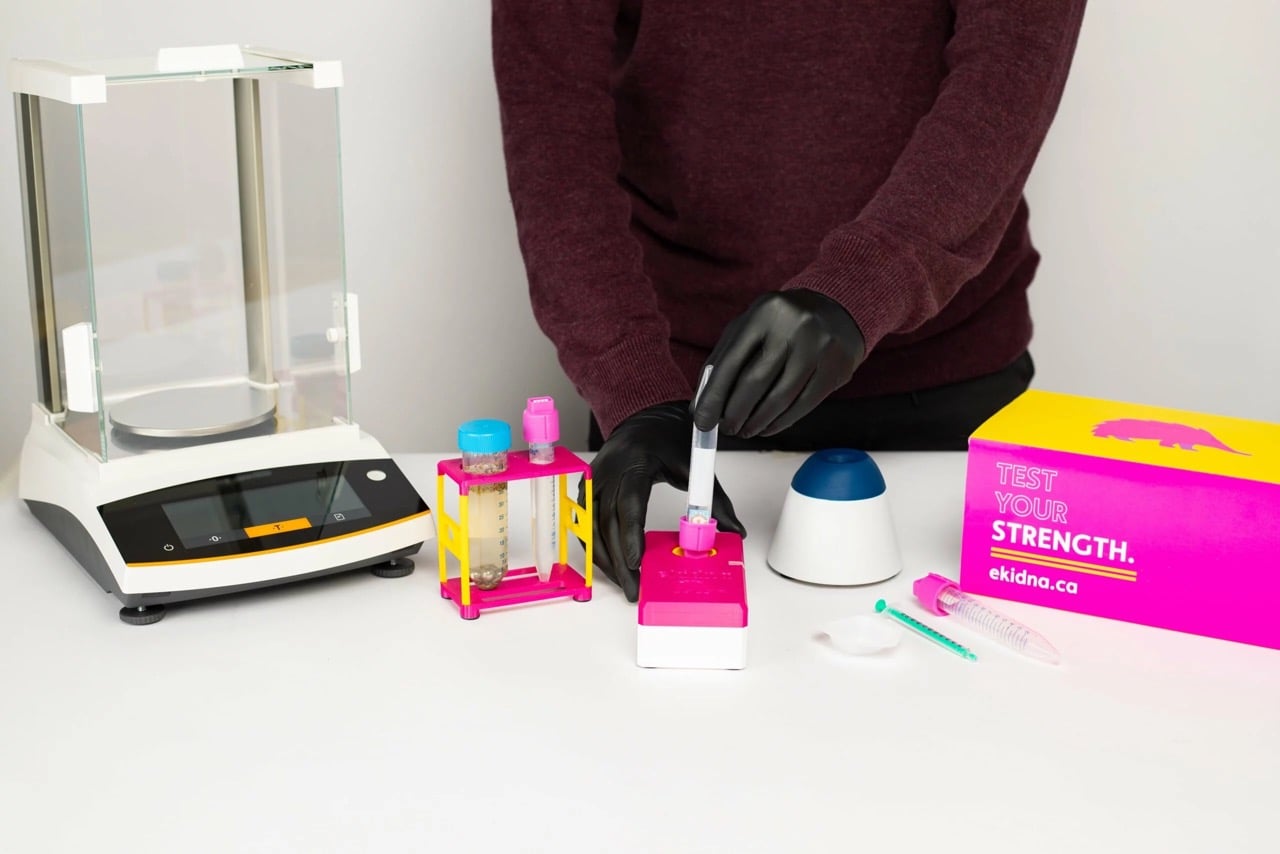 Click tube into Ekidna reader & see results
Ekidna can test liquid samples; that process is just as easy, involving a syringe to collect the sample. The process is identical once you inject the sample into the test tube.
The Perfect CBD and THC
Potency Testing Solution
We made it happen with Ekidna! No other solution offers such an ideal combination of speed, cost, and accuracy.
| Method | Speed | Capital Cost | Accuracy |
| --- | --- | --- | --- |
| Ekidna | 5 mins | $3k | 90-98% |
| Lab/HPLC | 1-14 days | $500k - $20M | 90-98% |
| Portable HPLC | ~45 min | $30k+ | 75-90% |
| Light Based Systems | 1-2 hours | $35k+ | 50-95% |
Advantages for
Cannabis Growers
Ekidna is as accurate as a lab, with an error rate of +/- 1% by weight. It can currently be used for flower samples that range from 1.86%–38.11% THCa and 4%-20% THC.
Accuracy details
Within about five minutes, you can have an accurate read on screen to help you make informed decisions about your product and your process.
Accuracy Details
If you're a grower, you can test in the field as often as you like. If you're a cannabis products producer, you can check every batch of product at every step of the process — no need to spend time and money sending samples to a lab.
Accuracy Details
No scientific expertise is needed to run a test. Anyone who can reliably follow a process can learn to do the test accurately in minutes.
Accuracy Details
On-site labs aren't just expensive to build, they're expensive to staff and maintain. Ekidna is maintenance-free and will continuously deliver accurate results.
Accuracy Details
Ekidna is manufactured almost entirely in Ontario, Canada. LD Tool and Die and Microart, our manufacturing partners, have reliably sourced all required parts and materials for both test kits and readers.
Accuracy Details