The Best Testing Solution for Growers and Product Manufacturers
Ekidna is the fastest, easiest, and most portable solution on the market. It's more cost-effective than using a lab (even your own).
Ekidna's lab-on-a-chip technology provides supremely accurate readings for THC & THCa in a unit that can fit in the palm of your hand.
With Ekidna, you can remove production bottlenecks and make better decisions about your crop or product.
Fast — each test takes about 5 minutes
Easy — no lab tech training needed
Decentralized — run many tests at once
Accurate — +/- 1% by weight (as accurate as a lab)
No calibrations or maintenance needed
Ekidna scales easily, helps maximize your output, and helps you make the most of operational expenses.
From Top Minds Come Great Ideas
This patented solution was designed by a team of professors and researchers from the University of Ottawa.
Fill out this form to get a THCa test validation report
It's extremely easy to get accurate results every time. Here are the steps for testing a dry flower sample: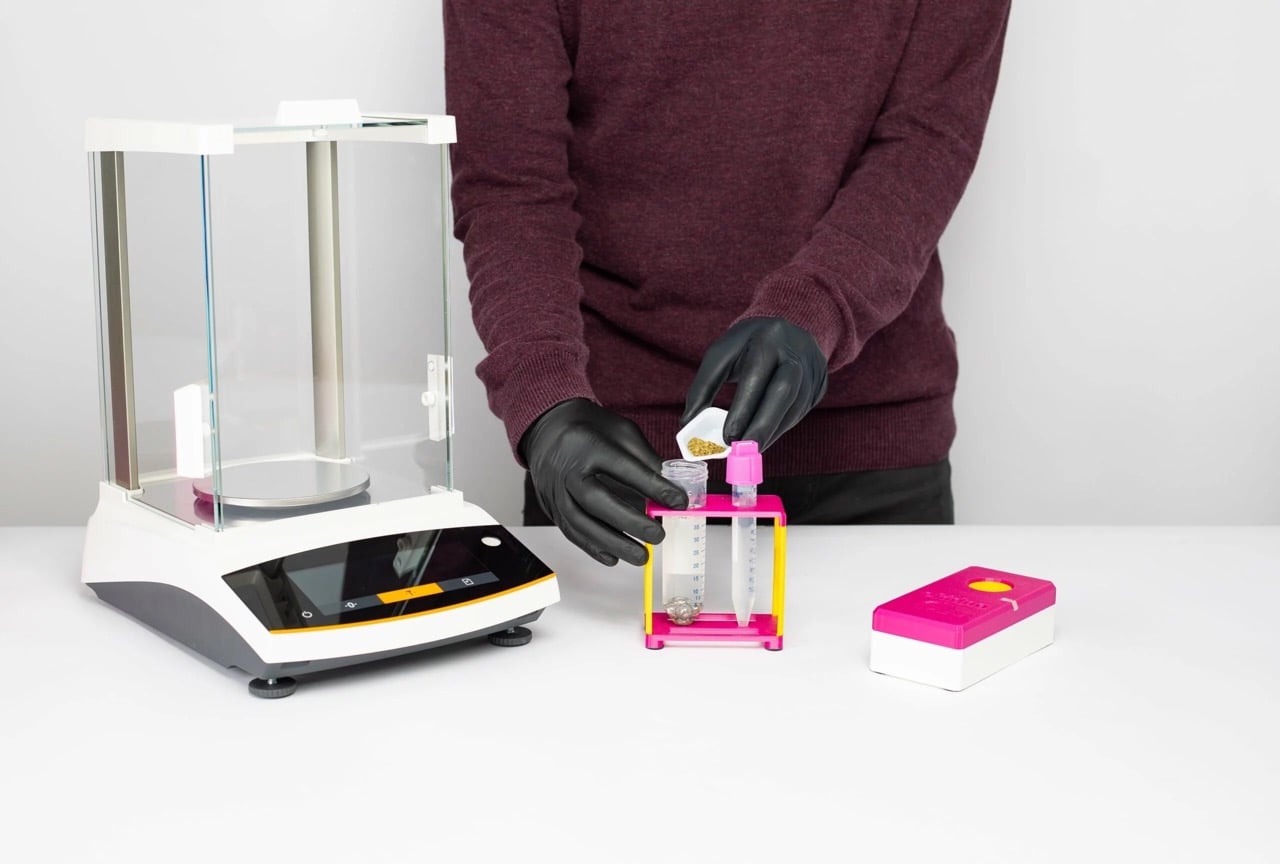 Weigh, fill, and shake the sample — then wait 1 minute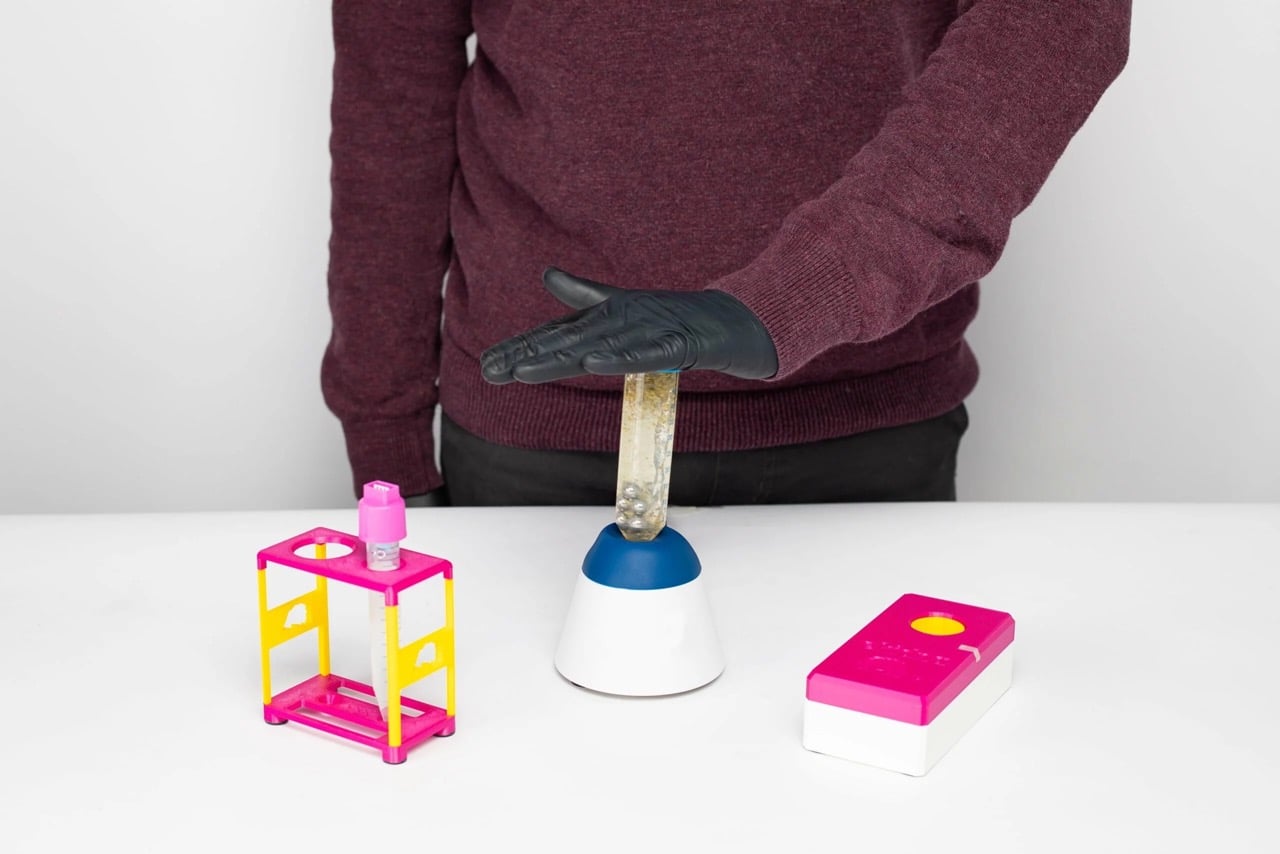 Vortex the sample for 10 seconds, wait 4 minutes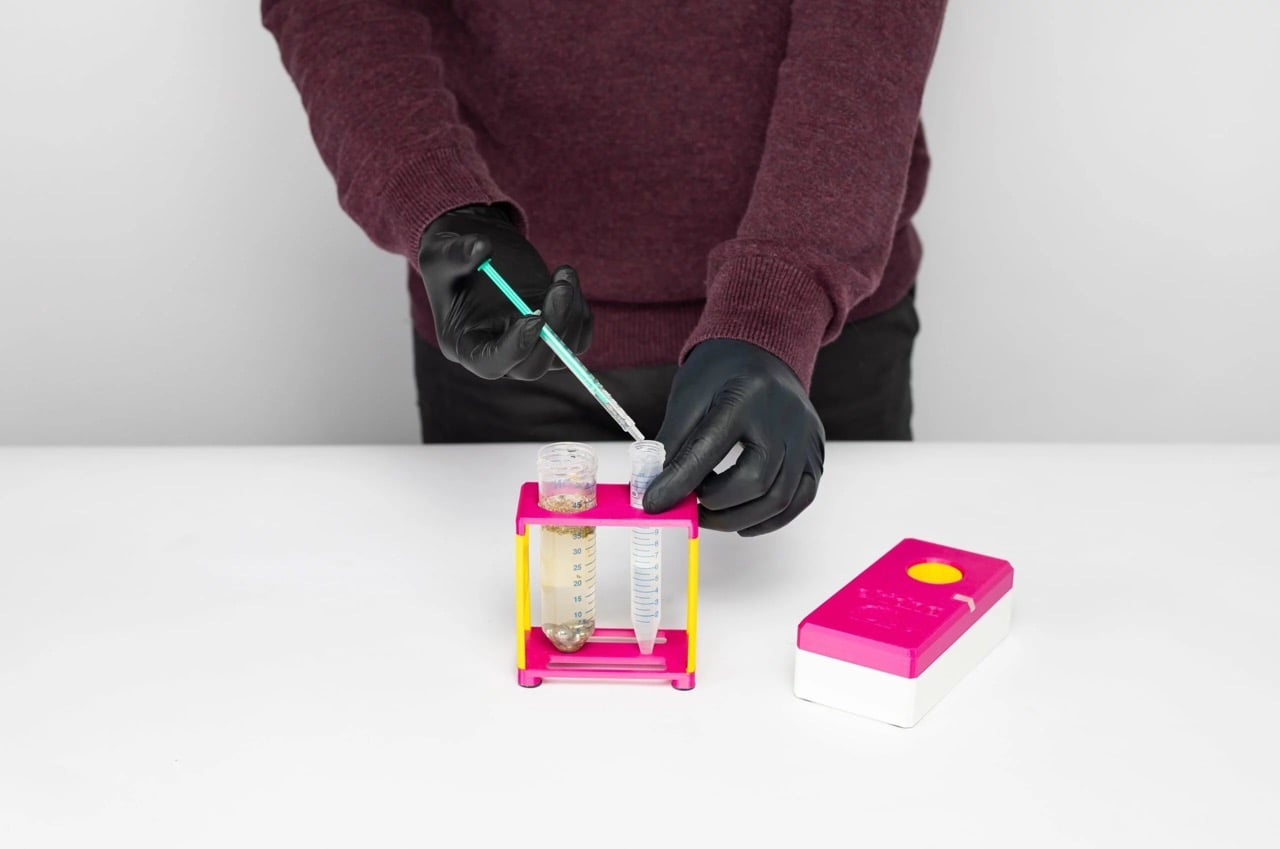 Extract the liquid and transfer to test tube — use the pink cap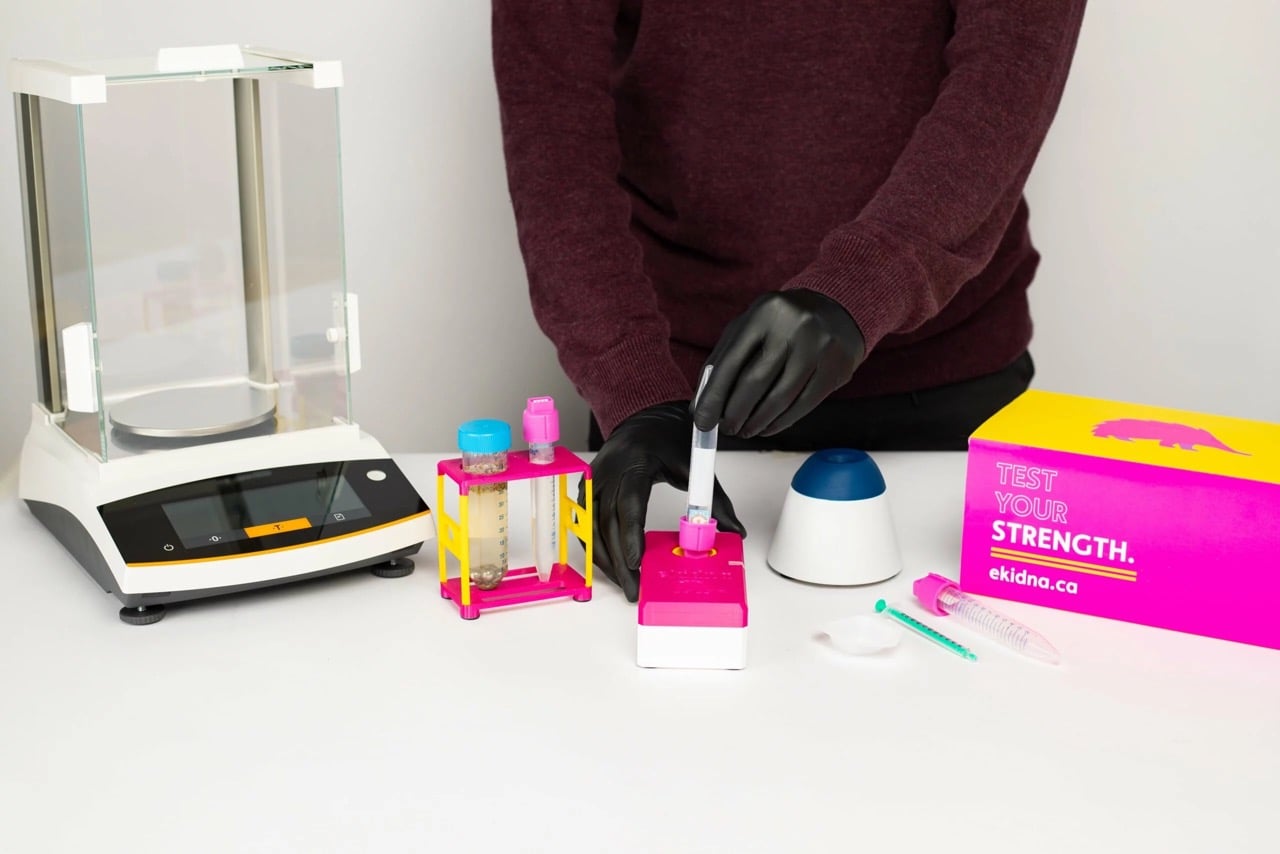 Click tube into Ekidna reader & see results
Coming later in 2022, Ekidna will have the capability to test liquid samples. That process will be just as easy, involving a syringe that you use to collect the sample. Once you inject the sample into the test tube, the process will be identical.
The Perfect CBD and THC
Potency Testing Solution
No other solution offers such an optimal combination of benefits.
| Method | Speed | Capital Cost | Accuracy |
| --- | --- | --- | --- |
| Ekidna | 5 mins | $3k | 90-98% |
| Lab/HPLC | 1-14 days | $500k - $20M | 90-98% |
| Portable HPLC | ~45 min | $30k+ | 75-90% |
| Light Based Systems | 1-2 hours | $35k+ | 50-95% |
Fill out this form to get a THCa test validation report
Learn how Ekidna can improve the profitability of your business.