Ekidna is your 5-minute on-site cannabinoid potency test system with HPLC accuracy.
Sound too good to be true? See how Ekidna compares to an unbiased HPLC in our validation report. 
Ekidna's lab-on-a-chip technology makes potency testing easy because accessing reliable data shouldn't be hard.
The 4 Step Process For Cannabinoid Potency Testing
It's as easy as 1, 2, 3 (and 4) to get accurate results with Ekidna — every time.
These steps are all it takes to test your dry flower samples: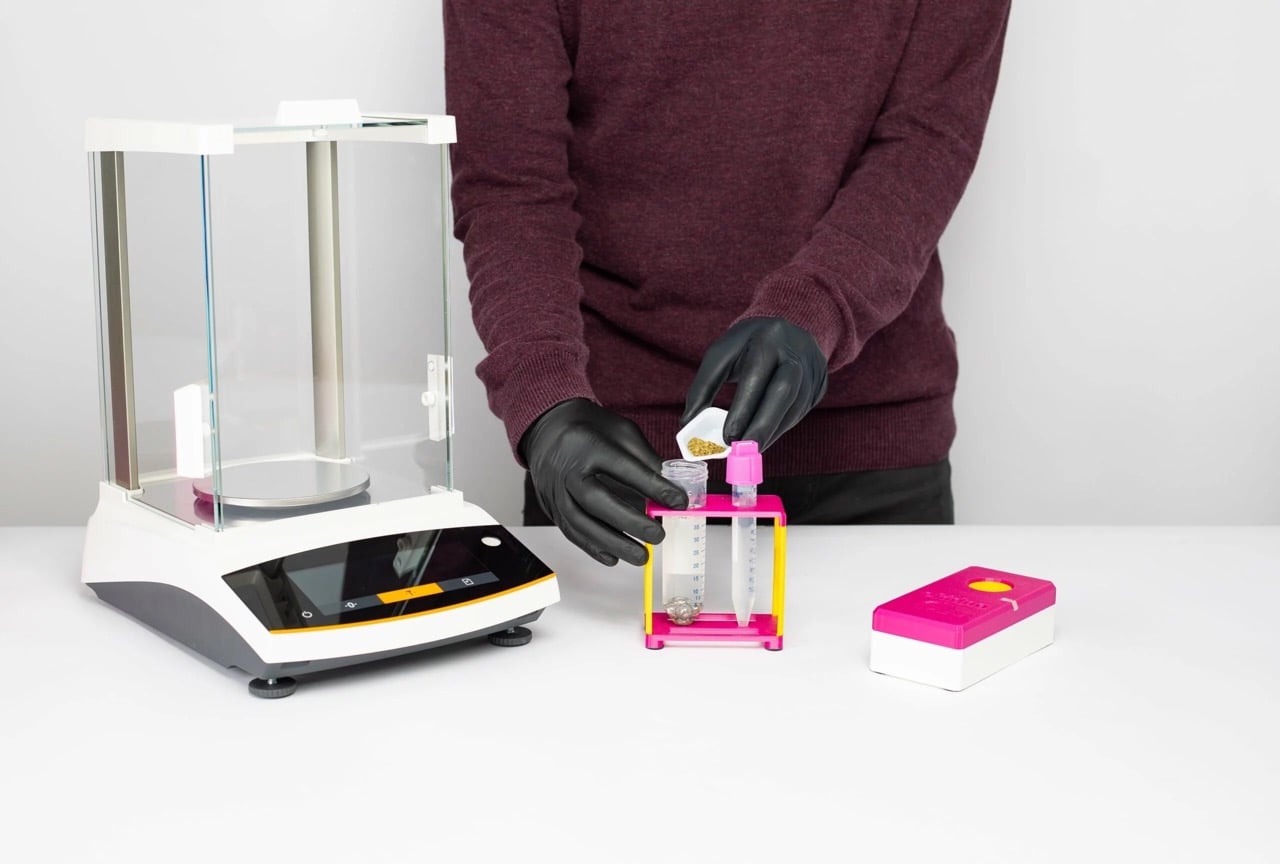 Weigh, fill, and shake the sample — then wait 1 minute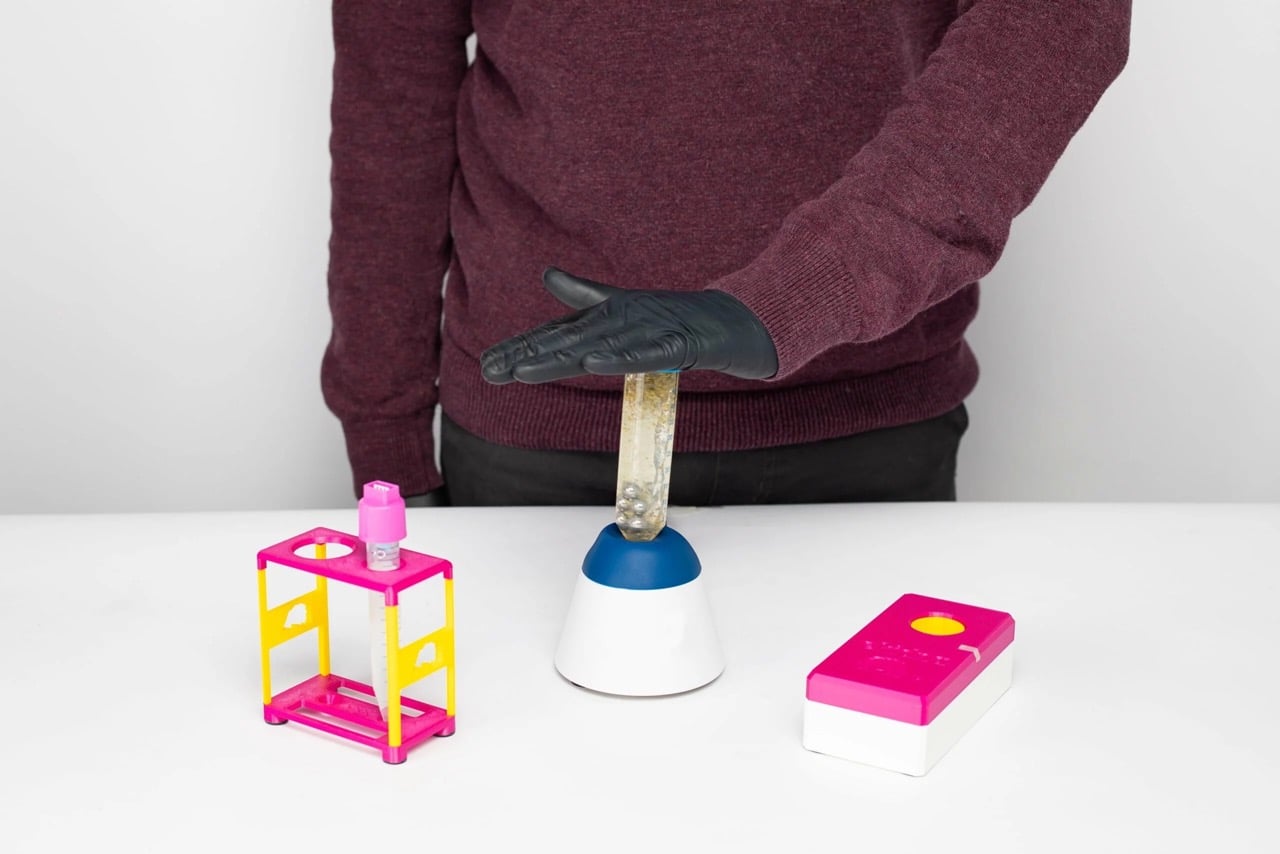 Vortex the sample for 10 seconds, wait 4 minutes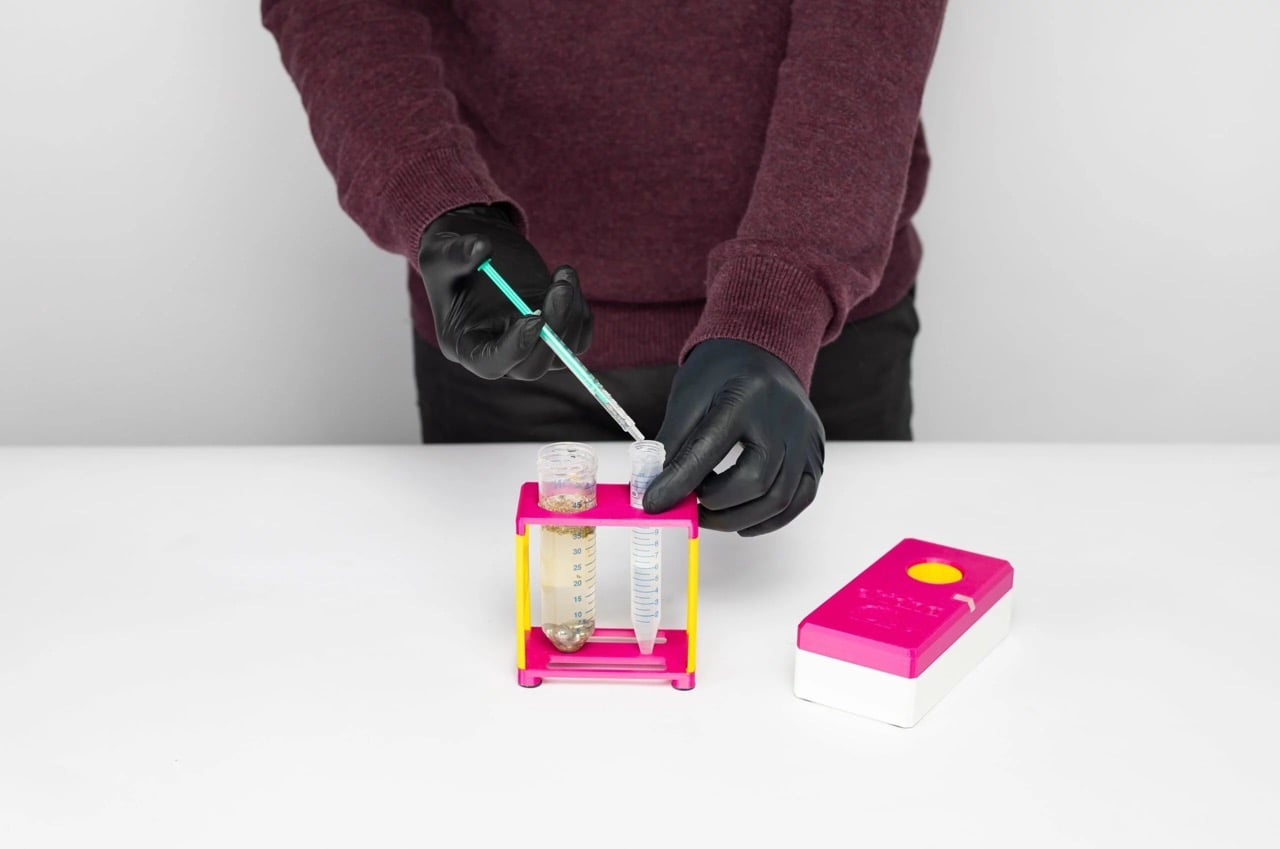 Extract the liquid and transfer to test tube — use the pink cap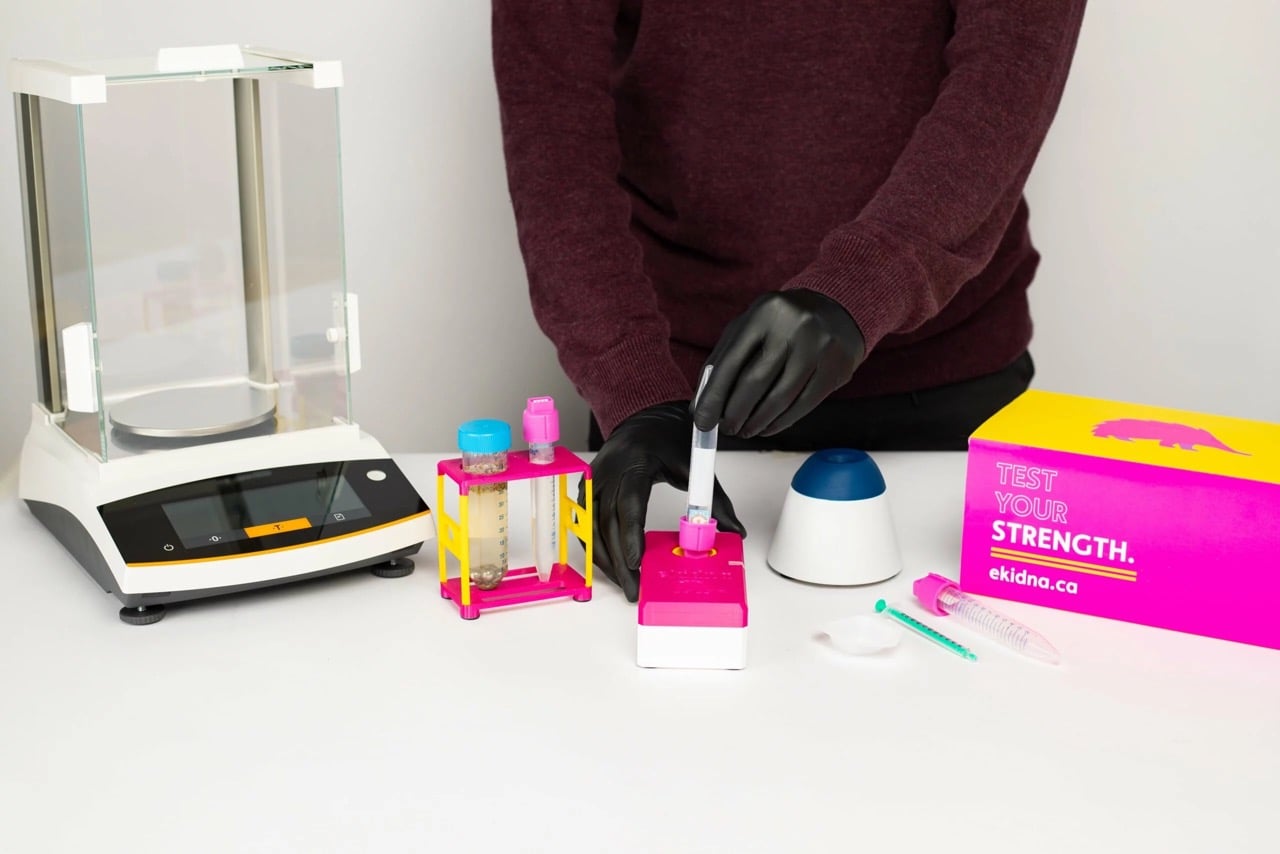 Click tube into Ekidna reader & see results
Coming later in 2023: Ekidna will have the capability to test fresh flower samples! That process will be just as easy.
We're simplifying testing and reducing the expense for LPs ⁠— and that only works because Ekidna delivers accurate results. Each kit makes industry-standard accuracy accessible for organizations of all sizes.
Fast: Each test takes only 5 minutes — monitor in real-time.
Accurate: +/- 1% by weight — as accurate as a lab.
Easy: No scientific training is needed; all it takes is an hour of training provided by our team.
Portable: 2" x 2" x 5" system sits comfortably in the palm of your hand.
Painless: Less fuss than a regular lab — no maintenance or calibration needed.
Ekidna scales easily so you can maximize your output and make the most of operational expenses.
The Perfect CBD and THC
Potency Testing Solution
We made it happen with Ekidna! No other solution offers such an ideal combination of speed, cost, and accuracy.
| Method | Speed | Capital Cost | Accuracy |
| --- | --- | --- | --- |
| Ekidna | 5 mins | $3k | 90-98% |
| Lab/HPLC | 1-14 days | $500k - $20M | 90-98% |
| Portable HPLC | ~45 min | $30k+ | 75-90% |
| Light Based Systems | 1-2 hours | $35k+ | 50-95% |